Spring celebrations!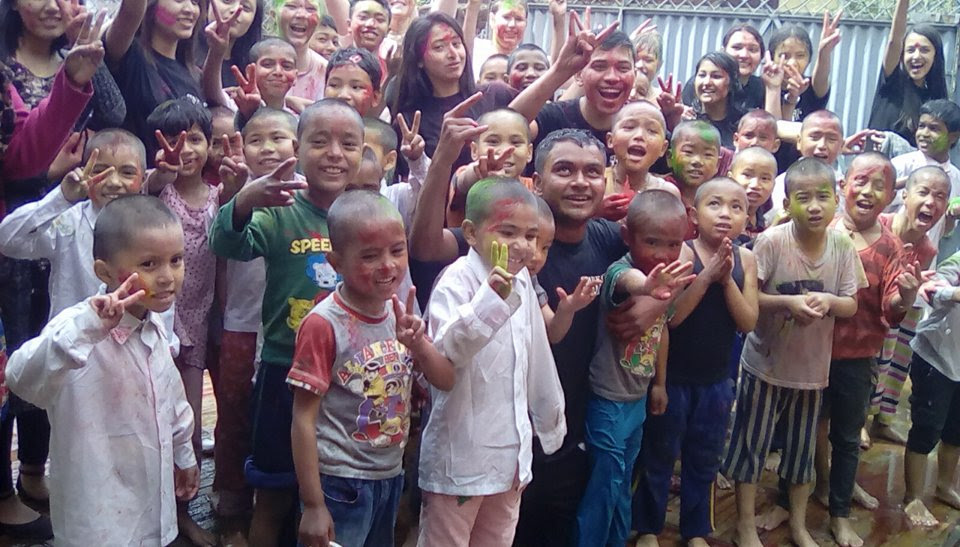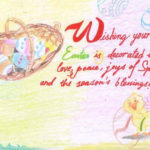 In March we all had a wonderful time celebrating Holi – an ancient Hindu religious festival known as the "festival of colours" or the "festival of love". Holi celebrates the triumph of good over evil, and also marks the arrival of spring. As if on cue the sun came out and we celebrated traditionally with lots of music, dancing and coloured powder!
We also celebrate Easter, which, like Holi, is about the arrival of spring and new life. The children love having so many different festivals!
New ways to Learn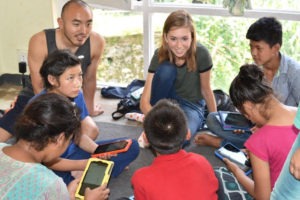 In April our long-time supporter Capucine Querenet (Los Altos, US) partnered with Stanford University to bring us SMILE (Stanford Mobile-Inquiry Learning Environment) an app which encourages children to expand their learning by developing critical thinking, problem solving and teamwork through collaborative homework.
It's great for our children to experience tablet technology and they're loving learning with SMILE – homework has never been so much fun! Capucine also fundraised to donate 15 tablets for the children to use!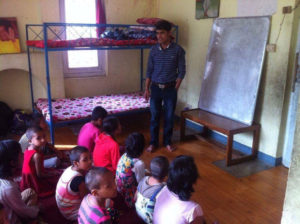 Later in the year we were also privileged to take part in the Smart Learning Course by lecturer Mr. Bidhur Phuyal. The course teaches positive thinking, confidence and practical skills for everyday life. There were lots of motivational stories and fun exercises. And Mr Phuyal used different teaching techniques according to age – so all of our children took part and enjoyed it. The course ran over three days for two hours each day. We're so thankful for Mr. Phuyal's time.
Visit to the local Old Age home
We took some of our older kids to a local old age home to spend the day with the elderly and help with their daily schedule. We wanted to teach them how important it is to care for others and respect elders. The people at the old age home were so happy to have visitors and were touched when they learned the kids were from a local Children's Home.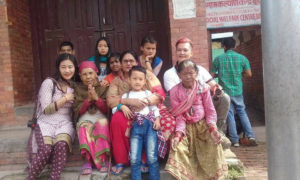 Preeti Tamang (15) said:
"I felt so sad to see old people living without family. I asked one old lady about her family and kids, listening to her story I got tears on my eyes coz her children disowned her as she got older. Living in Aishworya we all have one common knowledge about what it is to not have a parents. But life outside Aishworya is so opposite that children living without the parents by their own wish, this is so sad and heartbreaking. I love ama for making us learn the reality of life."
Brand new school bags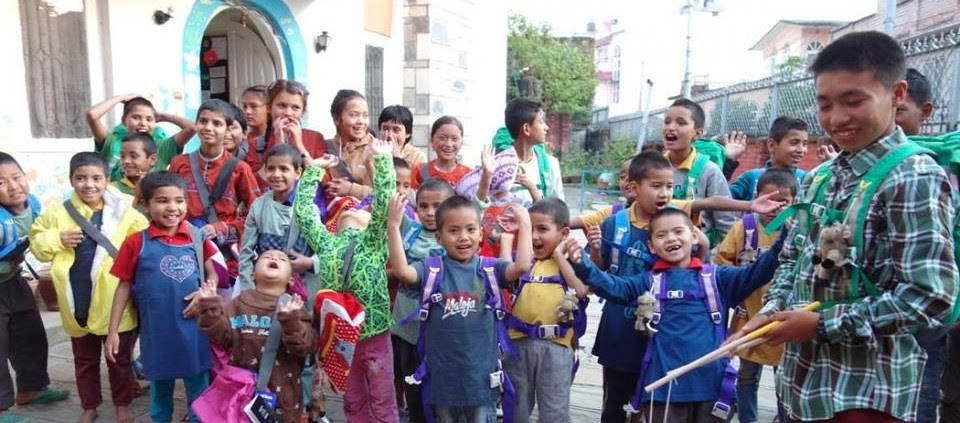 Our friends from Kenial in Germany came to visit us! Kenial is a non-profit based in Germany that has supported Aishworya over the last two years by providing childrenswear.
They brought with them 50 school bags and new clothes – the children were so happy! We're so thankful to Kenial and hope they can come to visit us again soon.
Our children are growing up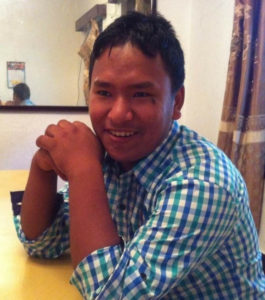 Many of you may remember Biru (20) who lived at Aishworya from 2006 to 2013. After leaving Aishworya in 2013 he took a job in a hardware shop and continued his study to finish high school. Biru has now started a course in office administration.
Biru and his younger sister, Sani Maya, were two of the first children to come to Aishworya. Sani Maya is still with us and is in higher secondary.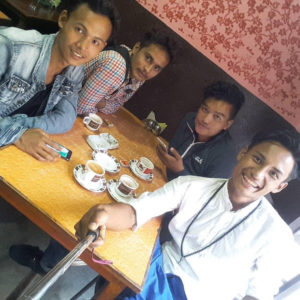 Some of our other grown-up children recently had a reunion!
Moti, Durga, Yogesh and Marich grew up at Aishworya from when they were young and became like brothers. We caught up with them to see how they are doing:
Moti is doing a free industrial course which will help him get a job in a factory or trade industry. Yogesh is doing a three year hotel course specialising as a chef in continental cooking. Durga runs his own clothes stall, while Marich is in Japan doing an inter-culture and language course, and has a part-time job there. They're all doing so well, and they visit us often, spending a few days with us to help out with the children. Like Biru, they're gracious, happy, independent and aware of the world, and we have no words to describe how proud we are.
Some fantastic volunteers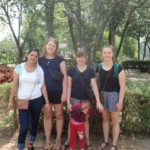 Rikke, Katrine, Tenna, and Marie came from Denmark to stay with us for a whole month. They were kind and hard working and we'd love to welcome them back to Aishworya again in the future.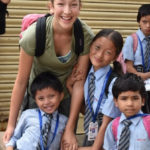 Our long-standing friends the Querenet family came to visit. It was the first time Dalia (13) had joined the family trip. You can read all about what Dalia thought of her first time at Aishworya here. Dalia returned home and helped her family fundraise enough to cover the fees for 18 children at Prolific School via their nonprofit Protect the Children Inc. Thank you to the Querenet family!
Ending the year with a game of Twister
Around Christmas, Mieke, Erika, Brittany and Jordyn visited us for an afternoon and donated clothes and toys – including a game of Twister, which they taught us how to play!