In November 2018 Pete asked his friends and family to sponsor him to eat nothing but dal bhat – that's rice and lentils – just like the children here at Aishworya, to raise money to give 5 of the older children the education and opportunity they deserve.
He set up an online Crowdfunder on the JustGiving website, which is an easy way for anyone to raise money for a cause they believe in, and he raised a total of £1,525 for the children's education.
The Children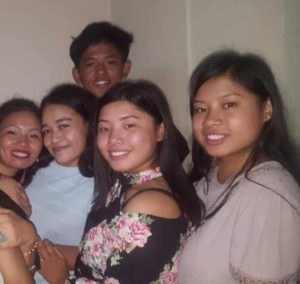 Sunita, Kalpana, Surendra, Sumitra, and Dilip  come from backgrounds of poverty, child labour, and sickness. They joined school late, and really struggled as a result.
Once they reached 15 and 16 years old, they were too old to continue with standard education, so we found them work, volunteering and training that they enjoy.
Catch – up school, which they can attend part-time alongside this, enables them to achieve the basic educational qualification that is the minimum requirement for most decent jobs in Nepal.
Thanks so much to Pete and his friends!
And here is a recipe for the children's Dal Bhat and Tomato Achar in case you want to try it!