We have 15 children, aged 6 to 17, directly under our care. Some have lost their parents, others have been rescued from trafficking and child labour, or have parents who are simply unable to care for them.
We provide them with safe, clean accommodation – there is one apartment for the boys and another for the girls – and they are supervised by a member of Aishworya at all times.
We support them through school, and as they reach the end of their final school exams, we will find them vocational training, apprenticeships, and good jobs, to ensure they have the best possible start in life.
We also contribute towards the education of up to 35 children who live at home with their families, but who would otherwise be unable to afford it. Many of these families are themselves vulnerable – some are single parents balancing work at poverty wages with childcare, some are relatives who have taken on looking after children after their parents died, others are unemployed or struggling to find regular work. For those who need it, we support them to look after their children and work with them with the aim of moving towards being independent of us in future.
You can read about some of our children below, and see photos of them when they first came to us as well. We love to compare old photos to new ones – it shows us how much our children have grown and flourished in our care, and they make us so proud!
Karuna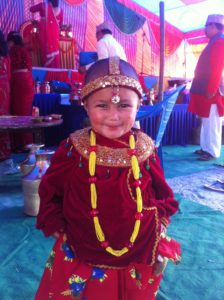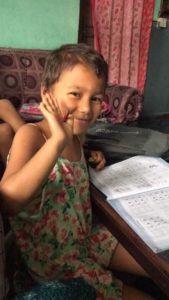 Karuna joined our family in when she was 3 years old (left).
Her mother died giving birth to her younger sister and her father struggles with alcoholism. She comes from Magu, a remote village in Western Nepal which is inaccessible by road, so when we heard about her through a social awareness radio programme we went by plane to find her.
Karuna is now 6 years old and in kindergarten (right). She loves talking and dancing and we all think she is wonderful!
Asmi (Bunu) and Raj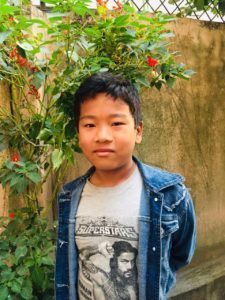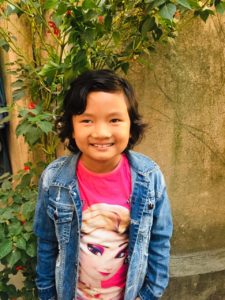 Asmi (left), a 7 year old girl, and Raj, her 10 year old brother are the children of a single mum with extreme epilepsy. Aishworya has been supporting her and her family for the last 5 years.
We pay their monthly school fees, so that they get a chance at education.
Shanjana (nickname Kali)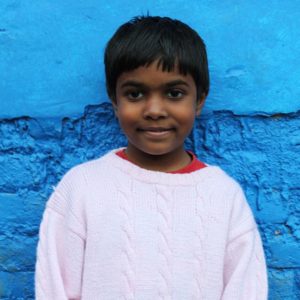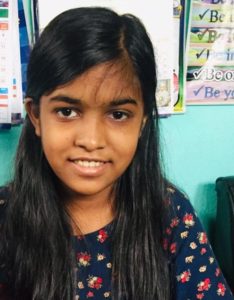 In 2007, Shanjana was found wandering the streets of Dolakha by a tourist guide. They asked about her in the local villages but no one knew who she was. With the help of the social welfare office she was brought to Aishworya, and she has been with us ever since.
Now 13 years old, she is in secondary school where she is studying hard and speaks very good English. She loves singing and dancing, and wants to be a teacher when she grows up.
Bishesh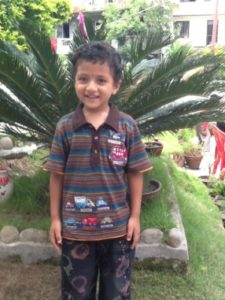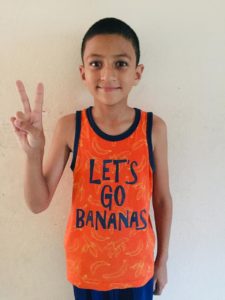 Bisesh is from Rasuwa in the east of Nepal. He came to us when he was 5 (left) – his father was missing and he had no one to look after him. He is now 11 years old (right) and wants to be an engineer so he can build electrical goods and even invent new ones!
Pooja and Muskan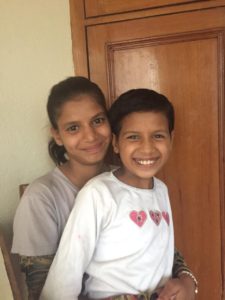 Pooja and Muskan come from a family which is unable to care for their 6 children, so we have been helping them out for the last 8 years.
Pooja is 13 year old and studying in secondary school. She is a lovely girl and loves Aama so much! Muskan is 8 and has been with us for 5 years, is very good in school and wants to become a teacher.
Swostika and Mastika Tamang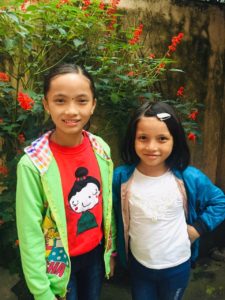 Swostika and Mastika lived with us for a few years while their mother was working in Iraq as a house maid. 6 months ago she was able to return, and now we are helping them to start a new life – by paying for Swostika and Maya's education. With our support, their mother is working hard to give them the childhood they deserve.
Surendra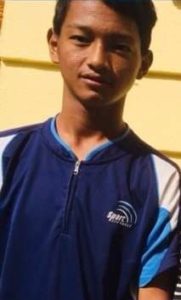 Surendra is 14 years old. He grew up in total poverty in the north of Nepal, raised by a single mother who struggled to provide for them both, so was forced to put him to work when he was very young to help make enough money to buy food.
Now with Aishworya's help he's in education and loving it! He wants to continue his education all the way up to 10th grade so that he can get a good job and support his mother. We've also found him training with a local business that repairs air conditioning units which he enjoys as well.
Sani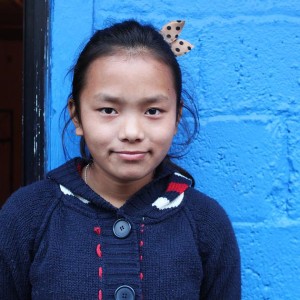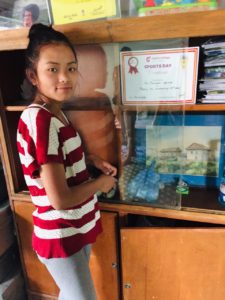 Sani was born in Dhading but was orphaned when she was only four. So Aishworya has been her home for many years. Sani's very good in school, likes to play badminton, and wants to be a social worker when she's older so she can help people in need.
Dilip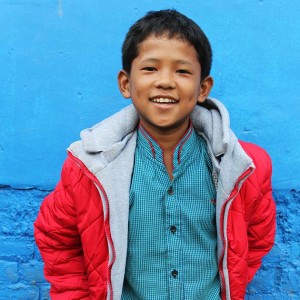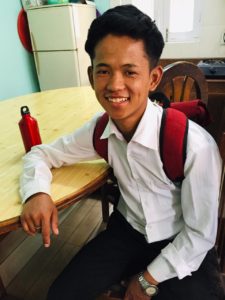 Dilip was very young when he was found wandering the streets and was brought to Aishworya. He is very creative with a cute smile, and is very good in school. He loves drawing, has great handwriting, and wants to become an artist one day. He gets regular medical treatment for chronic tuberculosis which flares up frequently and needs long bouts in hospital.
Bhagwati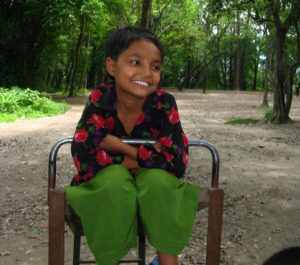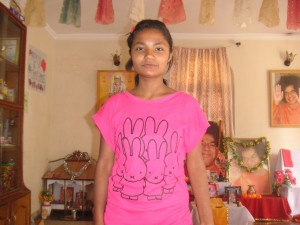 Bhagwati was resuced by the police from child trafficking when she was very young. She was always good at maths, and we funded her to go on a computer course, which enabled her to find a job in an office at a baking factory. Her passion is helping people, and so she's now on a two-year physiotherapy course. It involves practical experience at a Centre where she'll be able to work once she has completed her course.
Nerbhu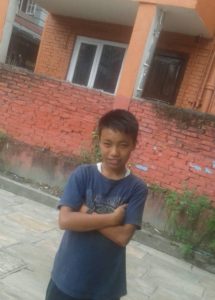 Nerbhu is 14 years old – he wants to study science and he is one of the best students at his school, so we are determined to give him the support he needs to stay in education!