Below is a list of all of the wonderful people who have donated money or goods to Aishworya – we thank you with all of our heart. If your name isn't on this list and should be, please let us know by email.
If you have just donated via PayPal, thank you very much! Your name will appear on this page when it is next updated.
Donors from 2015


Donors from our 2015 Earthquake Appeal
After the devastating earthquake in April 2015, we asked our friends, volunteers and supporters to donate towards rebuilding our lives and supporting our wider community. You responded with incredible generosity – we're so grateful for your support and touched by the kindness and care we continue to receive. These are the names of those who have donated to our Appeal so far.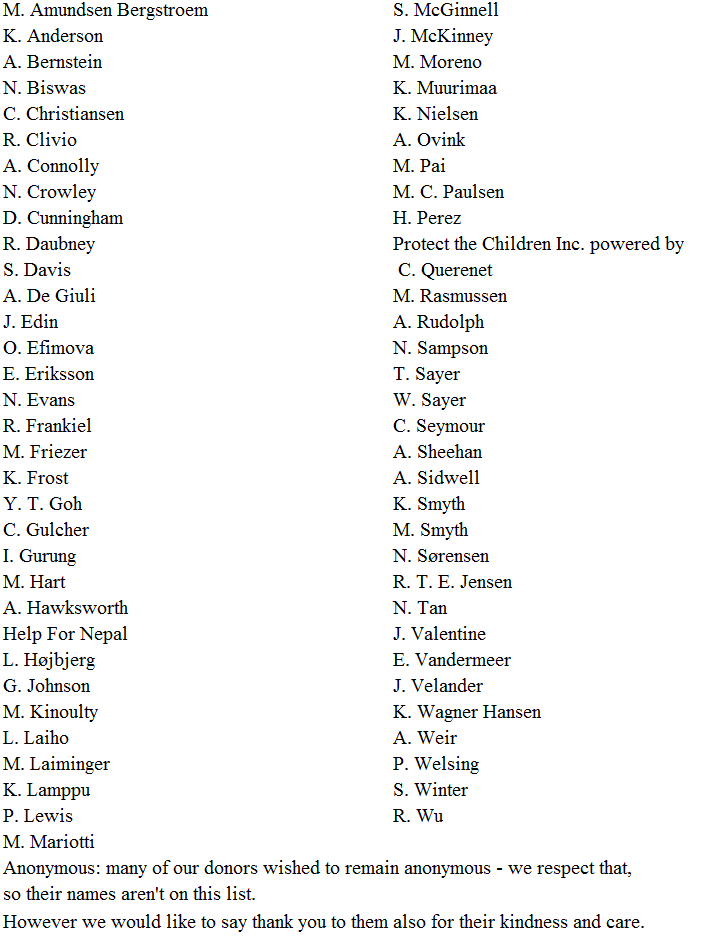 Donors from 2014

Donors from 2013

Donors from Previous Years