Aishworya is staffed by the following volunteers who do not take a wage for their work. Donations and volunteer fees cover our household expenditure. We operate within Nepali child safety and volunteering laws and, for transparency, we arrange regular visits from social workers who ensure the children's rights are upheld.
Nirmala Ghimire – Director & 'Aama'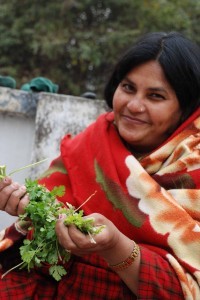 In 2005, Nirmala quit her job as a driving instructor and sold land in order to set up Aishworya. She lives at the house fulltime to care for the children. She has a husband and three adult children who live nearby and support her decision wholeheartedly. Nirmala is devoted to the children and they call her 'Aama' (Nepali for 'mummy'). She never refers to Aishworya as an "orphanage" because, as she says, our children have a home – with us.
Pramila Ghimire – Assistant Director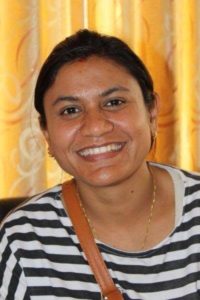 Pramila is Nirmala's eldest daughter and considers herself a big sister to all of the children. She lives nearby with her husband and son and comes to Aishworya every day to take care of the children. Pramila is responsible for administration and looking after our volunteers; making sure they're comfortable and happy, and helping to put their skills to the best possible use for the children.
Pramod Ghimire – Primary Support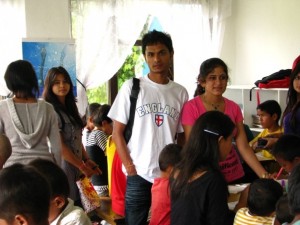 Pramod is Nirmala's son. He assists in the day-to-day running of Aishworya and supervises the children – in particular the older boys, who see him as both a companion and role model. Pramod often does work outside Aishworya but he is always on hand to support the children and staff.
Dr Mohatra – Medical Suppport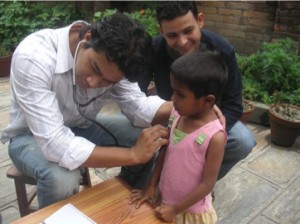 Dr Mohatra first came to visit Aishworya in August 2008 after a chance encounter with Nirmala. He was so impressed that he immediately offered to volunteer his services and conduct regular health check-ups. He's been invaluable ever since.
Vikram Sir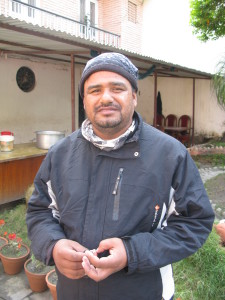 Children often arrive at Aishworya having never been to school before. The older they are, the harder it is for them to catch up to the other kids in their class. Vikram Sir very kindly comes into Aishworya to teach these older children the basics so they can go to school with more confidence.
Extra Support and Assistance:
Barun Khadka, Bina Khadgi, Sushma Aryal, Mina Timalsina, Rina Khadka, and Tej Bahadur Dangi
A house full of children needs constant attention. We have several volunteers who live in Kathmandu and come by as often as they can to help with cooking, tidying, cleaning, washing, dressing and generally providing the care and attention needed to make Aishworya a safe, warm and loving home. The children love them very much and we couldn't do without them!
Rose Bernstein (Rekha) – UK Treasurer & Donations Coordinator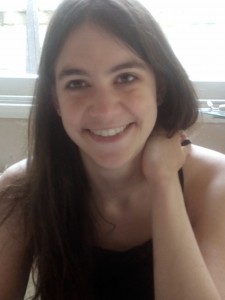 Marina first volunteered with Aishworya in 2007 and now supports us by managing administration and donations that come through the UK or online through PayPal. Rekha is Marina's Nepali name.
"I have amazing memories of my time in Nepal, particularly of reading with the children and taking them out on trips to the cinema and the park. Having been there myself also means I can be completely committed to Aishworya because I know first-hand just how fantastic it is, and how well the children are looked after by Aama, Pramila, and the rest of the staff, friends and volunteers in Kathmandu."

Capucine Querenet – USA Fundraising Co-ordinator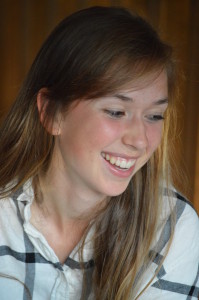 Capucine has been supporting Aishworya since she was 10years old by running fundraisers including cooking classes, dance parties and boutiques with the help of her friends. After visiting Aishworya in 2014 she created a non-profit called 'Protect the Children Inc.' to make giving easy and tax-effective for American donors. You can see how she's gone about raising money on our Fundraising page – Capucine is always happy to share her creative ideas and hear about what others are doing! As Fundraising Coordinator for the USA she is working towards gaining support to fund the children's long-term educational and work needs for the future.
Kalyan Mahat – USA Fundraising Co-ordinator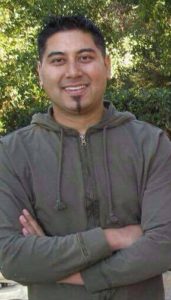 Kalyan is Nirmala's nephew. He helps to raise awareness and fundraising for Aishworya in his hometown in California. If you're in the US and would like to know more about Aishworya or you're interested in contributing, you can email Kalyan.
Kimberley Smyth (Kalpana) – Communications Manager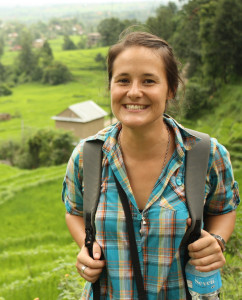 Kimberley first volunteered at Aishworya for a month in June 2009 and now supports us by managing email, website and newsletter communications. Kalpana is Kimberley's Nepali name.
"My time at Aishworya left a long-lasting impression on me. Aama, Pramila and the staff do such a wonderful job; the children receive so much love and the home is a well-run, warm, and wonderful place to be. I found helping the children with their homework most rewarding – they're so eager to learn. I hope to be able to visit again soon. In the meantime, I'm glad that I can still support through donation and helping with communications."

Nirupam Biswas – Website Administrator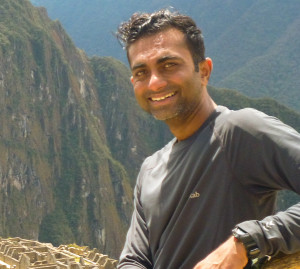 Nirupam hasn't yet visited Aishworya but hopes to one day. He found out about us through his friend Kimberley (above) and, as an IT expert by trade, kindly agreed to help manage our website. We look forward to hosting Nirupam at Aishworya sometime soon!