Celebrating 14 years of Aishworya's work
This year marked 14 years of service to our community – time flies! We feel privileged to have been able to provide a permanent home to over 100 children, and a temporary home to over 200 children over those 14 years. We couldn't have done it without you.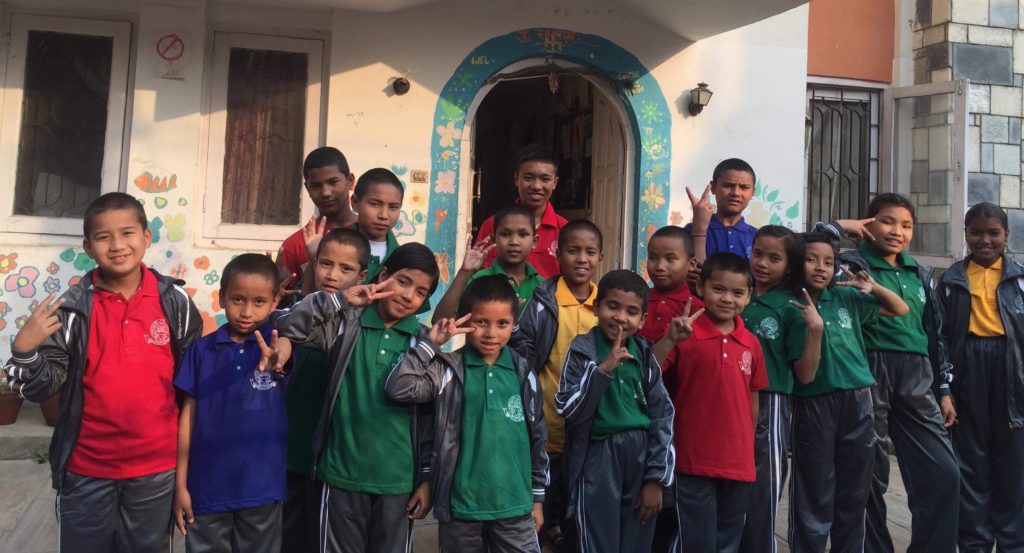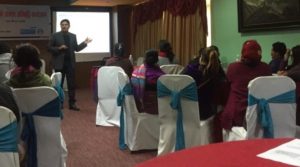 As it happened, we were  invited to attend a conference organised by the Child Welfare Centre and SOS Nepal to share learning between us. Only 25 children's homes (NGOs) were invited. Aishworya was selected based on our dedication and commitment to child welfare. We were so proud to be selected.
We were overwhelmed when we were recognised as the only home past children come back to visit. This shows better than anything what a good, loving home we give to our children and we received a round of applause!
All about teeth!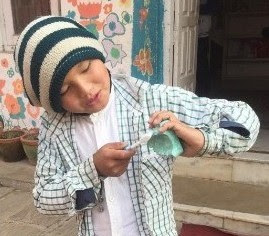 With the support of health organisations, we organised a free dental camp at Aishworya. We've done this for the last two years and hope to continue every year. The camp is for our children to learn about the prevention of oral disease and promotion of oral health. The programme includes lots of play, so it's fun to learn.
Congratulations to Sani and Preeti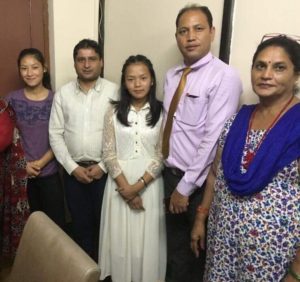 All our children did very well in this year's exams. A special congratulations goes to Sani and Preeti, who received fantastic results in their SSE board exam (school leaving exam). 
Sani and Preeti have lived at Aishworya since our beginning, 14 years ago. They'll now attend college and have both chosen Accountancy as their faculty. They'll study Accountancy for two years and then join university.  They're very happy and independent, and we feel very proud. We'd also like to thank the school and their teachers for being so supportive.
An Aishworya reunion!
We recently held an Aishworya re-union and 20 of our past children returned. They're all working or attending college now. If you've volunteered with us in the past, I'm sure you'll recognise some of the wonderful young people in this photo.
A special thanks goes to our long-time supporter, Solange, who organised it.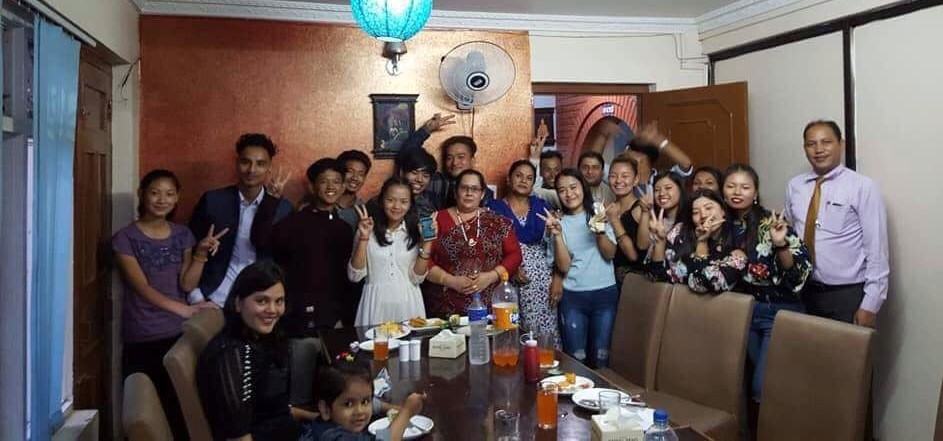 Home Sweet Home
In July, we moved to a new house in Sukedhara. It's not far from where we were before – so the school, medical stores, grocery stores and hospital are all nearby. The children are very comfortable and have already made it feel like home!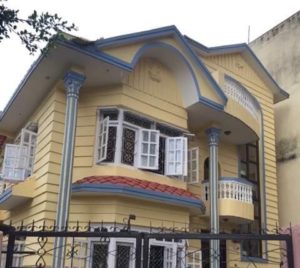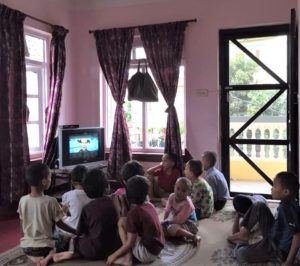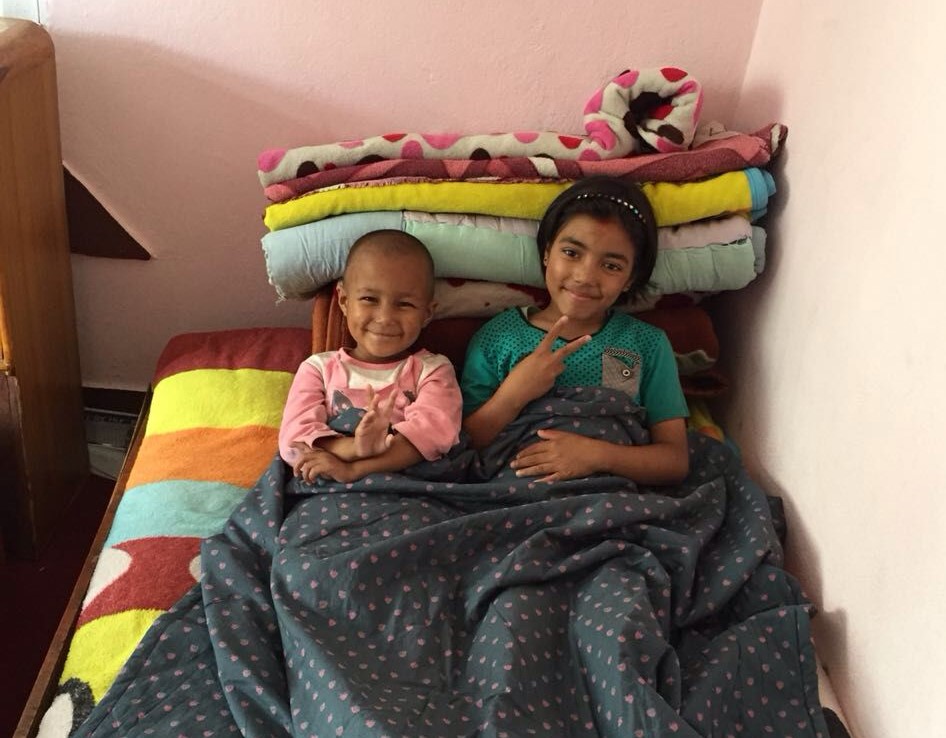 Volunteers and supporters all year round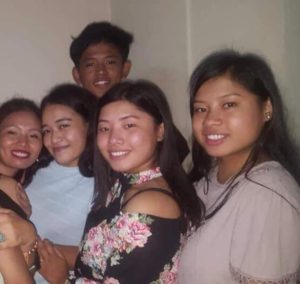 One of our friends and supporters, Pete Lewis (UK), fundraised for Aishworya by asking his friends and family to sponsor him in a Dal Bhat Challenge – where he ate nothing but Dal Bhat twice a day – like the children at Aishworya – for ten days. He raised funds to help five of the older children who missed out on basic education to attend 'catch-up school'. What a fantastic thing to do for us!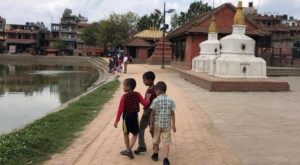 Marion and her family (USA) took the children on a field trip to Bhaktapur, just outside Kathmandu. Bhaktapur is a World Heritage Site because of its rich culture, temples and artwork. There's still construction work going on following the earthquake in 2015. It was such a lovely day out!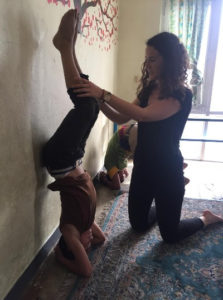 Vivian (Germany) volunteered for three days. She taught the children lots of fun new games.
Ursi, Hans Urs, Barbara and Esther (Switzerland) visited brought the children chocolates.
Our long-time supporters, KENIAL donated clothes and much-needed kitchen equipment.
Chloe (USA) volunteered with us for a week. She gave us an hour yoga lesson every day! The children followed so well and had fun learning the positions.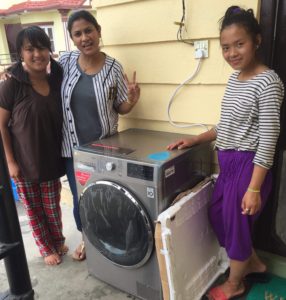 Carlo Hasenohrl (Austria) provided us with four months of clean drinking water.
Monica (Germany) bought us a washing machine. With so many children this saves us so much time!